Jeremy Marsan
Participant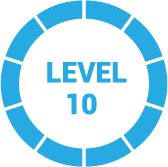 1 year ago
Hi Helene,
The reason you're only seeing the "add friend" option is because you've created a personal Facebook profile, not a business page. But worry not… you need to create a personal profile first in order to do the latter.
Log into your Facebook account, then click the arrow on the top-right corner of the screen (next to the question mark). Click "Create Page."
Facebook will then walk you through the steps of creating a business page, which other users will "like" instead of add as a friend.
Good luck!
1 Reply