Jeremy Marsan
Participant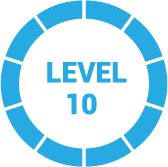 1 year ago
Hi Mary Ann,
I would add an extra sentence near the top describing the focus & activities of the event.
"…around the world. The event will focus on [insert here]. This event is expected to draw…"
As a newspaper or publication receiving your press release, I could use a little more detail to figure out if the event is right for my readers. It should go at the top so I can figure this out quickly.
Other than that, all looks good!
1 Reply