Laura Handrick
Moderator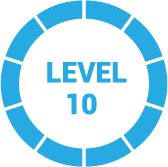 1 year, 1 month ago
Hi Gina,
Leave it to California to have stricter laws that what the Feds require. Here's an except from our maternity leave article and links to more information.
California — Employers with at least five employees must give employees a reasonable period of leave (generally 6 to 8 weeks) for disability relating to pregnancy, childbirth, or related conditions. This period is not to exceed four months. Also, California extends FMLA to same-sex couples and the state's disability program allows eligible workers to claim up to 55% of their wages while out on medical leave.
When an employee's FMLA leave ends, the employee is entitled to be reinstated to the same or an equivalent position, with a few exceptions.
So to answer your question, you don't have to give her the same position, but whatever you offer her, the pay and hours should be similar. That of course assumes that she herself meets the requirements.
You may want to talk with a labor law attorney in California, if you're still not sure whether she's eligible based on California rules — they're bit complex!
Best regards,
Laura, HR Writer
http://www.nolo.com/legal-encyclopedia/family-medical-leave-california.html
Small Business Maternity Leave Policy & Laws – With Examples
1 Reply