Crystalynn Shelton
Moderator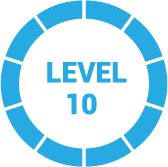 1 year ago
Hey Greg! You ask good questions. 🙂
Ok, so here are my responses to your questions in the order that you asked them:
Yes, you need to add the credit card to your chart of accounts. Select Credit Card as the type and then you can put something like Mastercard, x1234 (last 4 digits of the card if you will be setting up more than one).
Yes your Mastercard will be set up as a liability account; all credit card types are treated as a liability because you owe that money to a creditor (i.e. Mastercard)
You are correct in how to handle the credit of $670 so be sure to enter that into the credit card register for your Mastercard.
For all of the charges that have come thru since then, enter them directly in the Mastercard account and select the appropriate expense account.
I'm not sure if you have already watched them but we have a couple of video tutorials that cover how to manage your credit card transactions in QuickBooks Online. I have included the links below:
Video Tutorial: https://fitsmallbusiness.com/credit-card-sales-3rd-party-credit-card-processor/
Video Tutorial: https://fitsmallbusiness.com/credit-card-refund-quickbooks-online/
Thank you for the great questions and for reading our articles!
All the Best-
Crystalynn
1 Reply