Crystalynn Shelton
Moderator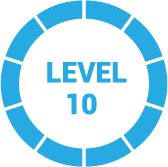 1 year, 1 month ago
Hi Magali,
That is a great question. Unfortunately I cannot give you tax advice. I recommend that you speak with a tax professional so that they can provide you with the right options for your situation. You are definitely asking the right questions and doing it early enough in the year so good for you! I have provided a link to our bookkeeper/accountant directory and a link to an article that has great ways for you to find a tax professional in your area:
Article:https://fitsmallbusiness.com/how-to-find-a-quickbooks-proadvisor/.
Directory:https://fitsmallbusiness.com/reviews/bookkeepers/
Thanks for reading our articles and good luck to you.
Crystalynn Shelton
1 Reply