Krista Fabregas
Participant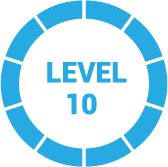 1 year ago
Hi Laura Ann,
Sorry! That's the way they work on approvals. No phone number or other avenues to check on a pending application that I've been able to hunt up at all. It's maddening!
Our readers are reporting hearing back months later and nothing in the interim. I'm not at all convinced they notify everyone that doesn't make the cut. But, several readers have commented that they got a denial email after a few months' time with a recommendation to reapply when they had more marketplace selling experience under their belt.
I think you should sit tight. A few weeks is too soon to hear anything back one way or the other from what I've seen posted by others. Good luck!
Cheers,
Krista
1 Reply