Jeremy Marsan
Participant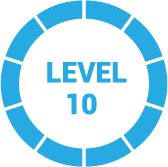 1 year, 1 month ago
You've come to the right place. we have many different guides, resources and free training courses on small business advertising.
I recommend starting with our top 29 free advertising ideas and our top 25 small business marketing ideas (which includes free and paid advertising sources). This will give you a broad overview of the many different routes you can take.
Then, head to our marketing homepage for specific guides on each type of advertising. Whether you want to focus on online advertising, billboard/print advertising, guerrilla marketing, etc., we have guides to help you get started.
Good luck!
1 Reply