Jeff White
Moderator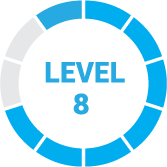 1 year ago
Hi Aleks!
The use of your loan proceeds depends on what type of loan you get. If you're getting a strict real estate loan then you may be restricted to a certain percentage of the cost and value of the property. You won't have any funds left over to use for anything else. They also restrict you, in many cases, from spending the funds that way. However, if you get a working capital loan then you can use the funds for any business expense.
For your needs you likely will need both a loan for your real estate and a loan for your working capital needs. You'll need a down payment for the real estate portion. You can read our article to learn more about the types of commercial real estate loans.
You can also calculate an estimate of what your payments might be by trying out our commercial loan calculator.
Best,
Jeff
1 Reply