Jeremy Marsan
Participant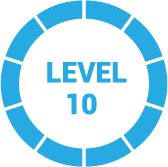 3 years, 4 months ago
If you need 5,000 end users with full access to the CRM (ability to view/add/edit records) you'll need 5,000 user licenses of Salesforce.
Alternatively, if the end users just need to view some records (but not edit) you might be able to get away with "guest portals." This is a limited user account. Salesforce lets you set these up if you host a Force.com site, but it appears that you only get up to 25 guest licenses (see here).
For 5,000 users, a more cost effective method may be to install sugarCRM on your own server. There's no fee at all for the self-hosted version of sugarCRM and it's very similar to Salesforce.
1 Reply