Crystalynn Shelton
Moderator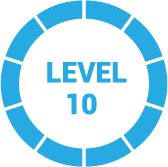 1 year, 1 month ago
Hi Roger, good question! The financial statements are impacted when you enter the bill and when you pay it; regardless of "when" it is paid. Below, I have included the debits and credits that are created in QuickBooks for both scenarios:
Enter A Bill: affects the Profit & Loss and the Balance Sheet reports
Debit Expense or Asset you have purchased
Credit Accounts Payable
Pay A Bill: Only affects the Balance Sheet Report
Debit Accounts Payable
Credit Cash (Bank account the money was deducted from)
The purpose of entering a bill before the due date is so that you can always know how much money you owe to vendors and suppliers, also known as your accounts payable balance.
I hope this clears up any confusion. If not, feel free to reach back out with additional questions.
All the Best-
Crystalynn Shelton
1 Reply