Laura Handrick
Moderator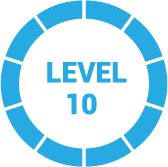 1 year ago
Hi Stephen,
What a great service you have to offer as part of an EAP. While going to a PEO might work, your best bet may be to find a local EAP service provider and ask them how it works, and go from there. Most PEOs don't provide the EAP services themselves, they outsource the EAP to an EAP provider, paying a fixed rate, typically based on the number of employees within the PEO in total.
It's the EAP services that may want to broaden their offerings, and some do offer financial services (budgeting, retirement planning, credit counseling) as part of their EAP services. Your task may be to find one or more EAP providers that want to partner with you as their financial service provider, since many EAPs already offerings in the counseling area, but may not have a financial services arm yet.
In addition, EAPs have their own trade organization: http://www.eapassn.org/, so that's another place to look. I also recommend (if you want HR folks to know about your services) to join SHRM as a Vendor provider. They offer that for free, but of course they'll email you constantly trying to get you to upgrade to a paid sponsorship, after you sign up to be in their vendor directory.
Many EAPs are local, so going to the EAP industry site, and searching for local ones to chat with may be a good place to start.
Good luck to you!
Laura, HR, SPHR, MAEd, ICFE
1 Reply