Laura Handrick
Moderator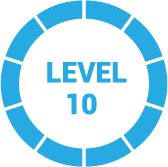 1 year ago
Hi Marvin,
Congratulations on getting a job that provides paid holidays. There is no federal or state law that requires any employer to pay an employee for holiday time off. In fact, there's no federal law that requires sick time to be paid either.
Paid time off for holidays is always a voluntary employer provided benefit, provided as a gift to employees, and to help the employer attract and retain staff. Some states (California/New York for example) require paid sick leave, but they're in the minority of states.
Many employers do provide paid holidays, and some of those (like yours it appears) require that the employee be established before they're able to use the paid time off benefit.
As a point of reference. My husband works for a small employer who doesn't pay holidays at all. Many small businesses operate on such thin margins that paying employees for their time off work is simply not in the budget.
Good luck to you!
Laura, HR, SPHR
1 Reply