David Waring
Keymaster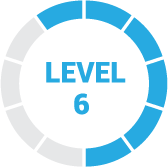 3 years, 11 months ago
Hi Cameron,
Thanks for reaching out sounds like an interesting idea.
Unfortunately Google penalizes sites that allow their content to be published on other's sites even if proper credit and links is given so this is not something that we allow.
If you would like to take a few sentences of a piece of content and then put a link where readers can go to the article on our site to read more then this would be fine, please just don't take more than a few sentences.
Hope that helps.
Best Regards,
Dave
1 Reply