Jeremy Marsan
Participant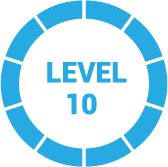 11 months, 2 weeks ago
There is quite a lot of variation. A billboard near the DFW Int'l Airport can cost as much as $10,000 per month. Further out in the suburbs, it's closer to $3,000 – $4,000. Rural billboards off the highway can cost $1,000 – $2,000, or still higher if its a highly trafficked area.
The biggest variables in set up time will be approving the billboard design, and waiting for prior leases on billboard spaces to expire.
I'm not sure about volume discounts. I'd recommend speaking directly with Lamar or your billboard provider to see what kind of rates they'll offer for a larger purchase.
1 Reply