Dock David Treece
Moderator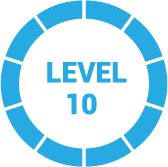 1 year ago
Hi, Dorothy. Great question!
The short answer to your question is no, the IRS does not have a requirement that you charge interest on owner-financed real estate purchase. You can actually make an interest-free loan in owner financing.
HOWEVER, and this is a big however, the IRS does have rules about loans that are made at below-market interest rates. In these instances, the IRS taxes you based on what interest income you would've derived if you had made the loan at a certain minimum interest rate. This is called "imputed interest."
Thanks again for the question – it's a very interesting topic, and definitely something for us to explore further. Be sure to check back later and see what we come up with!
Kind Regards,
Dock
1 Reply