Emile L'Eplattenier
Moderator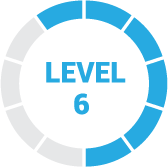 11 months, 2 weeks ago
Hi Manhar,
Since Pennsylvania is a turf state, your broker will not be able to do a deal there remotely or in person. He can't even cobroke a deal. In order to help your clients in Pennsylvania, you can find a good broker in Pennsylvania who would likely be happy to take your referral. Sites like refferal exchange are designed just for this.
Kentucky however is a cooperative state, so your broker will be able to co broke deals there as long as he is working with a licensed brokerage in Kentucky.
Hope that helps and best of luck.
1 Reply