Laura Handrick
Moderator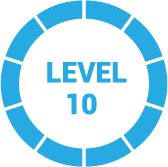 1 year ago
Hi Becca,
Sorry about your job loss. The good news is that they're offering severance pay. The clause most likely means that you're not planning to 'sue' them. It probably doesn't have anything to do with unemployment insurance, which is your right.
If you want to verify for sure, call the HR department to double check that there's no issue with you filing for unemployment insurance. (My guess is, that's not an issue at all).
When an employer gives severance, it's done in exchange for you not filing a wrongful termination lawsuit or making some other claim against the company such as discrimination or harassment.
I've never seen it prevent a person from receiving unemployment after the severance payments end.
When you talk with HR, you may also ask them what your COBRA (benefits continuation) options are.
Good luck. If you're looking for a job, consider posting your updated resume on Indeed.
Laura, HR
1 Reply