Emile L'Eplattenier
Moderator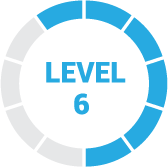 1 year ago
Hey Fatima,
As a new agent you should include any relevant work experience in say, sales, marketing, or customer service, your approach to real estate, as well as a quick mention of hobbies that you think potential clients in your area might relate to.
Before you start writing, see if you can answer this question. Why would anyone want to work with you instead of another agent? What are you bringing to the table? Is your brokerage/team well known and offering you support? Do you approach real estate differently?
I wouldn't worry too much about avoiding cliches here, just think about why people should hire you and write it down. At this point in your career a headshot is probably more important than a great bio.
2 Replies