Jeremy Marsan
Participant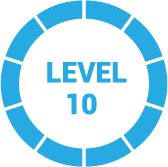 3 years, 4 months ago
It sounds like you want a field service CRM like mHelpDesk. It has just about every feature you mentioned:
– Ability to draft Proposal from a tablet
– Have customer sign proposal on the spot with esignature
– Process customer credit card on the spot to take deposit
– Save all this info to draft invoice later
– Integrates with mailchimp for customer marketing
– Works on a tablet/mobile app
mHelpDesk also has a heavy emphasis on location tracking. Each customer is saved in the CRM with a location that you can view on an embedded map. If they go out with the mobile app, you can also view the location of your employees… So you can assign a new job to the closest employee.
If you want to look more into it, check out our full review of mHelpDesk here.
Hope this helps!
1 Reply