Emile L'Eplattenier
Moderator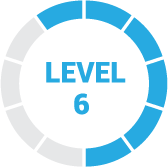 11 months, 2 weeks ago
Hey there,
I covered the pros and cons of working for a virtual brokerage pretty extensively in this article: https://fitsmallbusiness.com/how-to-choose-real-estate-company-to-work-for/
While they work great for some people, they can be a nightmare for others. The camaraderie, support, and simplicity of working from an office is a huge selling point for many people. You have secretaries, conference rooms, T1 internet, and all the other trappings of an office.
Even if you're not concerned about comfort or working with other people, your clients might balk at the idea of working with someone who has no local presence.
That said, you get autonomy and sometimes a better split in return so might be a good trade off. The only sticking point is that most brokerages will give preference to agents that work full time.
1 Reply