Crystalynn Shelton
Moderator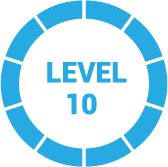 1 year ago
Hi Massiel, congratulations on your catering business!
Many small business owners start out putting personal money into their businesses to fund them. The good news is that you can definitely write off any business expenses regardless of whether they were paid with business or personal funds. However, you need to establish a separate business credit card and checking account asap. It is never a good ideal to commingle business and personal funds. If you are funding your business with personal funds you will just need to take a few extra steps to keep things separate.
Whenever you need to loan your business money, write a check out of your personal funds and deposit the check into the business checking account. Once you do that, proceed to pay all business expenses out of that business account. If your business and personal accounts are at the same bank then you can also transfer money over to the business account; just make sure that when you record these deposits on your books they are marked as either a loan or an investment in the business.
There are a couple of great articles to help you find the best business credit card and the best checking accounts for your business. Check out the links below:
Best Credit Cards for Startup Businesses: https://fitsmallbusiness.com/best-credit-cards-for-startup-businesses/
Best Checking Accounts for 2018: https://fitsmallbusiness.com/best-small-business-checking-account/
All the Best-
Crystalynn Shelton
1 Reply