Crystalynn Shelton
Moderator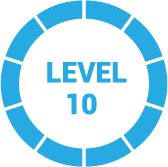 1 year ago
Hi Daniel,
It sounds like you are manually recording these transactions. If so, I recommend that you use an accounting software instead. There is a free accounting software called Wave that you can use or check out QuickBooks Simple Start which is only $15 per month. I will include links on how to set up accounts for these below.
The journal entry that you need to record sales is as follows:
Debit Accounts Receivable
Credit Service Income
The journal entry to pay your brother for payroll will not only involve the gross pay but also payroll tax deductions etc; Check out our Payroll accounting guide for a step by step on how to do this:https://fitsmallbusiness.com/how-to-do-payroll-accounting/.
In its simplest form (if there were no payroll taxes or other deductions), the entry would be as follows:
Debit Salary expense
Credit Cash
Link to sign up for a free Wave account:https://fitsmallbusiness.com/goto/wave/
Link to sign up for a 30 day trial of QuickBooks:https://fitsmallbusiness.com/goto/quickbooks-online/
We've also got a free QuickBooks Course to get you up and running quickly: https://fitsmallbusiness.com/free-quickbooks-online-tutorials/.
Both of these programs will record the debits and credits for you behind the scenes which ensures accurate records.
Hope this info helps but feel free to reach out if you have any follow-up questions.
Thanks,
Crystalynn Shelton
1 Reply