Crystalynn Shelton
Moderator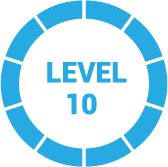 11 months, 2 weeks ago
Hey Alexia!
So glad you found our QuickBooks video tutorials helpful!
Based on what you have described I believe your books are fine. It sounds like you paid for a business expense with your personal credit card and you correctly transferred funds from the business checking account to "reimburse" yourself by paying the personal credit card. As long as you don't add the personal credit card to your QuickBooks file, I would absolutely set up the personal credit card as the vendor that you paid. In the memo section just put reimbursement of business expense paid with personal credit card or something like that.
Finally, make sure that the account reflects what was purchased (i.e. office supplies, equipment purchase etc)
If I got this wrong, just reach back out and let me know what I missed.
All the Best-
Crystalynn Shelton
1 Reply