Dock David Treece
Moderator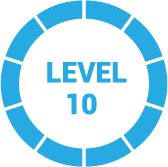 11 months, 1 week ago
Hi Maya,
Thanks for the question! It's important to remember that self-employment tax doesn't replace income tax – you have to pay them both. This can bring your total income tax liability up to the levels you mentioned, depending on your individual tax bracket.
When you're employed as a W-2 employee at a company, your employer pays have of your FICA tax (about 7.5%) and you pay half. When you work for yourself, you have to pay the full FICA tax (about 15%) in addition to income taxes. Self-employment tax isn't actually a new tax – it's just that you're having to pay the full tax yourself.
Hope this helps. If you have other individual income tax questions, we would suggest speaking with a licensed accountant.
Have a great day,
Dock
1 Reply