Dock David Treece
Moderator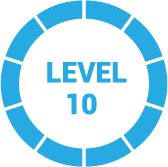 11 months, 1 week ago
Hi, Richard, and thank you very much for the question.
I imagine that the title company will be happy to provide you with a lien release to sign and documentation to cancel your promissory note. Now that your buyer has refinanced the property, they will surely want to see those issues resolved so there is no confusion later on.
If you haven't heard anything from the title company that provided your payoff check, you might follow-up with them so they can get you what you need.
Hope this helps!
Dock
1 Reply