Crystalynn Shelton
Moderator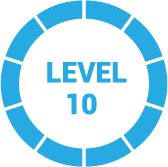 1 year ago
Hi Ron,
First of all, thank you for giving me a good laugh this morning. You've got a great sense of humor. The timing of your question is perfect. I just wrapped up a couple of articles on how to become a certified bookkeeper and how to become a certified quickbooks proadvisor. They won't be published for a couple months but don't worry, I won't make you wait.
You can get certified in QuickBooks Online for free.The way it works is you sign up for quickbooks online accountant (which is free). Click on the link below to sign up.
Sign up for QuickBooks Online Accountant:https://quickbooks.intuit.com/accountants/online/
When you log into your account, there will be a tab called ProAdvisor. Click on that tab and all of the info on how to complete the certification exams are located there. There are training materials and webinar recordings for each section of the exam.
Intuit also offers a great payroll program to accountants who want to provide payroll services to small businesses. It includes a free payroll account for you so that you can learn how to use the program as well as process payroll for your employee. You can chat with a tech support person directly from within your QuickBooks Online Accountant account for more details on how that program works. I'm pretty sure you have to subscribe to QBOA first so be sure that set that account up and then you will have access to the payroll services.
Good luck to you and reach out if you have any additional questions.
Best-
Crystalynn Shelton
1 Reply