Allison Bethell
Participant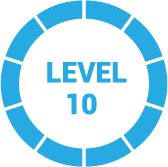 11 months, 1 week ago
Hi Dominic:
Thank you for your questions. Buying a home at auction is very different than buying a home the normal way. Sometimes you buy without seeing the inside of the property and there are times when you need to have financing in place before your bid on the property since you're competing with all cash buyers. I would recommend reading our in-depth article on buying a house at auction. https://fitsmallbusiness.com/real-estate-auctions/
Hard money lenders don't usually lend on primary residences and conforming mortgages need the house to be in good condition, so if you're buying a single-family home at auction, consider an FHA 203k loan which is a loan used to fix up a primary residence. We have an article on that too. https://fitsmallbusiness.com/fha-203k-loan-ultimate-guide/
I recommend working with a realtor to rent out your current property and hiring a property management company to manage the property once it's rented. The realtor may offer that service and if not should be able to refer you to a reputable property management company.
Best of luck and let us know how everything goes.
Allison
1 Reply