Crystalynn Shelton
Moderator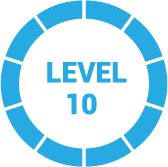 11 months, 1 week ago
Hi James!
This is the perfect question to ask now that "tax season" is just about over! We have some great resources that will help you get set up so that this time next year, tax time will be a breeze.
While QuickBooks does allow you to scan receipts and attach them to transactions for safekeeping, I don't recommend that you use QuickBooks to keep all documents like business cards, contracts etc;
I prefer to use Dropbox to keep track of important documents. In our SMB Bookkeeping and Accounting guide, we provide you with tips on how to organize electronic files that you save in the cloud or on your computer. I have provided the link to this guide below. As far as tracking miles, we have identified the 5 mileage tracker apps that are pretty good. (MileIQ, Hurdlr, QuickBooks Self-Employed, SherpaShare and Triplog). You can check out the cost and features in our Mileage Tracker guide. I have included the link to this guide below.
Finally, when it comes to managing your books, you may want to look at QuickBooks Self-Employed. It keeps track of miles, allows you to scan receipts directly from the app and it will calculate your estimated quarterly taxes! Check out the link to this guide below:
SMB Bookkeeping, Accounting & Tax Guide:https://fitsmallbusiness.com/small-business-bookkeeping-accounting-the-ultimate-guide/
Best Mileage Tracker App: https://fitsmallbusiness.com/best-mileage-tracker-app/
Is QuickBooks Self-Employed Right For You:https://fitsmallbusiness.com/?s=quickbooks+self-employed
Feel free to reach out if you have any additional questions.
All the Best-
Crystalynn Shelton, CPA
@CrystalynnPens
1 Reply