Jeremy Marsan
Participant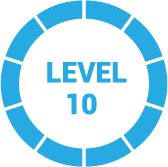 1 year, 1 month ago
Hi Seye,
If your business is run out of your home, I would start with online advertising. For one, this is the best way to get people to your website, and you experiment without investing too much money at all.
As a bakery, your advertisement is in the product itself. Take some professional photos of your best cookies, then set up Facebook ads specifically targeting residents in your area. Offer a promotion like you said — $20 and delivery is free.
If you do have physical location for your business, there's a lot of potential in coupon advertising. Getting an coupon in Valpak or Money Mailer will get your business exposure to many new residents — and offering a small freebie can get LOTS of new customers coming out.
Lastly, I would imagine you could promote your business a lot with good old fashioned networking & word-of-mouth. Find some community events, like a street fair, and set up a booth. Or, donate some cookies to a bake fair or charity event.
1 Reply