Jeremy Marsan
Participant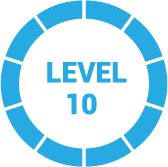 3 years, 5 months ago
Hi David,
Grasshopper does not actually provide phone service. What they do is give you a business phone number that forwards calls to your existing phone. See more in our review of Grasshopper here.
To answer your question, though, a two-line phone system will require two separate phone lines. The exception is if you're using an internet-based (VoIP) phone system. With these phone systems you can actually have infinite number of phone lines or extensions with just a single Ethernet input connection.
To read more about the difference b/w traditional landline phones and VoIP, check out our guide here.
Hope this helps!
Best,
Jeremy
1 Reply