Emile L'Eplattenier
Moderator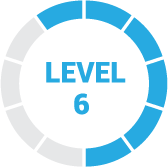 1 year, 1 month ago
Hi Robert,
I don't have a template ready to go here, but I do have some advice. First and foremost, you need to develop your elevator pitch on why a lawyer (or anyone else for that matter) would want to work with you over other Realtors. Things like relevant experience, demeanor, and goals are all important. You can either tell them in your letter, or even better, show them in your letter.
Just like in resume writing, there is no need to say you're articulate and driven if you write a great letter, and have a track record of success.
Second, I would actually think about a double tap approach. Send a physical letter first, then follow up with an email offering a free lunch, and finally make a quick call with the same offer.
1 Reply