Laura Handrick
Moderator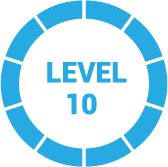 1 year, 5 months ago
Hi Roy,
First of all, congratulations to you for being able to offer your employees benefits and for contributing $250 per month towards that. Sounds like you're a great employer!
Yes, if you offer Section 125 (cafeteria plan) benefits you are required to file the 125 form, so that payroll company is not trying to up sell you. See the Cafeteria Plan article below.
However, shame on them for charging you for the form and filing. Most payroll companies that provide benefits price this into their offering (since they know it's required). You may want to consider switching payroll companies, as you're likely to find a lot of little 'upcharges' as your business grows if they're wanting to charge you for form filing. I've provided a few options (we've reviewed) of great payroll providers (some 1/2 the cost of ADP) below. Best!
Laura, HR, SPHR, MAEd
1 Reply