Laura Handrick
Moderator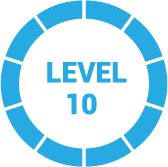 1 year, 1 month ago
Hi Karen,
How great that your client is providing paid maternity leave for the employee.
FMLA would require that the employer continue health insurance during the paid leave.
Of course the client isn't required to abide by FMLA due to their size.
However, since they've offered the leave as paid leave, they should continue all benefits (and benefits deductions) intact as well, unless somewhere in their maternity leave policy they've stated in advance that they won't pay for benefits while the employee is on leave.
Legally, I can find no statute that says they MUST pay for the medical insurance. However, the employee could claim that it was an 'implied contract' that they would receive benefits while on paid leave. To save the client from a potential lawsuit, I'd recommend they pony up the premium for one month.
Regarding any legal requirements? It's best to speak to a labor law attorney familiar with SC employment laws, since Fit Small Business can't provide legal advice.
Here's are articles to help your client see the additional benefits of paid leave.
Small Business Maternity Leave Policy & Laws – With Examples
1 Reply