Laura Handrick
Moderator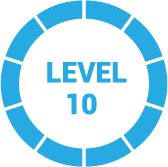 1 year, 1 month ago
Hi Kevin,
Fit Small Business can't provide legal advice so you may want to talk to a labor law attorney if you have concerns. As an HR professional, I can't see any law being broken here. It appears your employer is trying not to give away 20%, and wants its sales associates to sell the product at full price or 10% off, based on how they've set up their incentives. Or course, once customers find out they can skip you and go right to your manager for a better discount, they will. While that doesn't seem fair exactly, you're still getting 50% of the commission. Your choices as in any job, are to work hard and move up to manager, settle for the existing structure (as long as they're paying minimum wage or equivalent they're abiding by labor laws), or find a new job. Best of luck to you.
Laura, HR, SPHR, MAEd
p.s. Christy has moved up in the company!
1 Reply