Dock David Treece
Moderator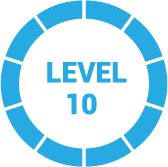 1 year, 6 months ago
Hi Sean,
Thank you for your question and congratulations on building your successful physical therapy practice. There are a number of different ways that you can finance commercial real estate. Based on the success of your business and your credit score, you probably won't have any difficulty finding a lender who will help you.
For information on different types of loans and providers for each, check out our article on Commercial Real Estate Loans. https://fitsmallbusiness.com/commercial-real-estate-loan-rates/
Northeast Bank is a provider that we suggest for many of these products.
Best,
Dock