Jason Rueger
Participant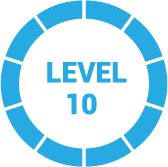 3 years, 5 months ago
Trish,
If you need bookkeeping or accounting help, we recommend Quickbooks. If you don't Wave is a good option and it is also free (minus payroll which costs more). See our Small Business Accounting Software Guide for more info.
As far as HR providers, we generally point people to Zenefits. They are a pretty good provider and allow your employees to manage a lot of their sensitive information themselves. They also pick their health care plan, stock options, etc. themselves.
Hope that helps! If you have any more questions feel free to shoot us some more.
Jason
4 Replies