Allison Bethell
Participant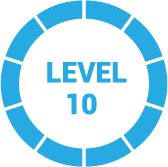 1 year, 1 month ago
Hi Michael: Thanks for checking out our site and for your question. The cost of running an ad for your home repair and renovation business would depend on where you want to run the ad, the frequency the ad runs, its length and whether the ad is going to be in a digital and or paper publication. You may want to consider Facebook ads or Google advertising because you can target the location and demographics you want your business to serve. Here's a helpful article on advertising on Google https://fitsmallbusiness.com/google-advertising-cost/
and here's another on Facebook advertising https://fitsmallbusiness.com/facebook-advertising/
We have a lot of great content around Facebook ads including templates, and average campaign costs per industry so I recommend searching around on the site and reading a few articles for more information.
Best of luck,
Allison
1 Reply