Crystalynn Shelton
Moderator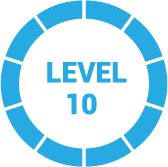 1 year, 1 month ago
Hi Doug, sorry to hear about this issue you are having with downloading banking transactions. I'm not sure who you spoke with at Intuit but for just so you are aware, they do not support any of their desktop products after the third year. So the only desktop products they support are 2015 and later. However, the 2015 version will expire on May 31, 2018. It sounds like this is the version/year that you currently have. At any rate, you can easily upgrade to the latest desktop version of QuickBooks, 2018 and I'm sure the downloaded banking transactions will be supported.
While I know you have been avoiding switching to the cloud version of QuickBooks because of the monthly fee, one of the reasons why you should consider making the switch is so you don't have to worry about your software no longer being supported or having access to features like downloading bank/credit card transactions. You can connect as many bank/credit card accounts as you need to and live telephone and chat support are included with your online subscription. If you decide to go this route, we've got a free QuickBooks Course that will show you how to use QuickBooks Online. It includes 30 plus video tutorials and written instructions that you can access for free. I've included the link below.
Last but not least, if you decide you want to move on from QuickBooks I recommend that you check out Xero or Wave Accounting. Both of these products are cloud based but Wave is actually 100% free to use. Check out our Best QuickBooks Alternatives article for more info on price and features included.
Link to QuickBooks Course:https://fitsmallbusiness.com/free-quickbooks-online-tutorials/
Best QuickBooks Alternatives Article:https://fitsmallbusiness.com/best-quickbooks-alternative/
Best of luck,
Crystalynn Shelton, CPA
1 Reply