Krista Fabregas
Participant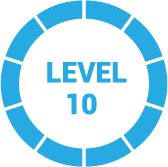 1 year, 1 month ago
Hi Stephen,
That's pretty much how all the best hosting deals work. The nice thing is if you get into it and it's not for you, Bluehost has a 30-day money-back guarantee on the hosting (which comes to about half of that total charge). Another nice plus is they don't cancel your domain name if you cancel hosting. You can move your domain or point it to another WordPress hosting service.
If you're looking for a completely free blogging option, maybe you should try the free hosting at WordPress.com. It's more DIY on the setup, doesn't offer any support, and only provides 3G of storage, but it delivers a free basic WordPress site under a free WordPress.com subdomain if that's all you need.
Hope this helps, good luck.
Cheers!
Krista
1 Reply