Krista Fabregas
Participant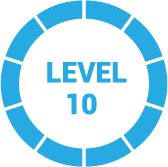 1 year, 1 month ago
Hi Linda,
Ok… if it were me, I'd use an inventory system that:
A: Tracks hub inventory and inbound inventory receipts (against a purchase order is even better)
B: Lets you transfer certain amounts of inventory to your eight locations daily
C: Tracks the inventory to sales for each specific location
In my online shipping business, I used Ordoro's multi-warehouse function to do exactly that. However, for a retail operation, a point of sale (POS) system will be better since you can tie your inventory directly to every sale. Square with multi-location management is probably the lowest-cost way to do this, plus it gives you lots of added sales, inventory, customer, and business management tools. If you want even more control, you can spend about $60 per month and get the upgraded Square for Retail which also supports purchase orders.
There are many other inventory tools and solutions for this, but if you don't have anything yet and want to keep the budget lean, Square is hard to beat. Hope this helps, good luck!
Cheers,
Krista
1 Reply