Crystalynn Shelton
Moderator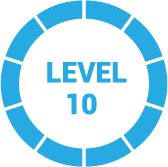 1 year, 1 month ago
Hi Samantha,
The stylists that rent the spaces from you are your tenants (i.e. customers). You will need to set them up as customers in QuickBooks. You can enter the rental income in one of two ways:
1. Create a Sales Receipt each time you receive a check.
2. Create an Invoice and send it to each tenant as a reminder that payment is due on X date.
You can email both the sales receipt and the invoices to customers as long as you enter their email address into QuickBooks.
Your overhead is rent that you pay to lease the space and any other fees like utilities and supplies you may purchase like shampoo, combs, brushes etc;. The landlord and supplies that we purchase these items from are Vendors. You can download the QBO app on your phone,sign in and easily scan your receipts into your QB file to keep track of your expenses. You can also connect your business bank and business credit card accounts to QuickBooks so that all purchases you make with your debit/credit cards will automatically download into QuickBooks.
We have a free course on how to use QuickBooks to run your business. You can access the entire course here:https://fitsmallbusiness.com/how-to-set-up-quickbooks-online/
I have included links to a couple of videos I recommend you look at first:
1. How to Create and Send Invoices:https://fitsmallbusiness.com/send-an-invoice-through-quickbooks/
2. How to Create and Send Sales receipts:https://fitsmallbusiness.com/how-to-create-sales-receipts-in-quickbooks-online/
Let us know if you have anymore questions.
Good luck to you,
Crystalynn Shelton, CPA
@CrystalynnPens
1 Reply