Kent Thune
Member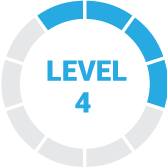 1 year, 1 month ago
Hello Dave!
I can answer for Gavin. We use SEO software for our own purposes and have extensively researched various platforms for ourselves and for our readers. Although it didn't make our list of best small business SEO software, Green Lotus does a great job with customized SEO services and social media marketing. Also, the best SEO software for you is very much a subjective decision, meaning that our recommended SEO software for small business may not be the perfect fit for your purposes. Our recommendations come from extensive research and we found that Web CEO is the best overall SEO software for small businesses because, as Gavin outlined, its total value was outstanding because of its "range of tools and the number of pages and backlinks it includes in its lowest priced package."
I hope that helps! If you find the Green Lotus works best for you, please come back to this forum and share your experience!
This reply was modified 1 year, 1 month ago by Kent Thune.
1 Reply