Jeremy Marsan
Participant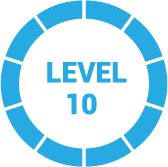 3 years, 2 months ago
Hi Aamir,
You CAN manage multiple companies with a Quickbooks Essentials account, but you will need to add another subscription.
Intuit explains the process here.
You'll have to pay for an additional subscription, but Intuit does offer a 20% to 30% discount for users who add multiple businesses.
Hope this helps!
Best,
Jeremy
1 Reply