Jason Rueger
Participant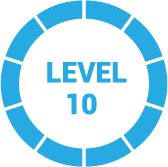 3 years, 1 month ago
Jeremy,
I appreciate your comment. If you are planning on building out an email list and growing your email marketing that way, then you are going to need some way to motivate your visitors to opt-in to your email list so that you can start marketing to them.
The best way to build your list, is going to be to use a pop-up tool, like Opt-in Monster. Then, you have to provide your site visitors with an offer they cannot refuse. Some deal, discount, or something, that they get when they put in their email address. That is how you will be able to build out your list, just by capturing emails from your online visitors.
If you need anything more or have any more questions, let me know!
Jason
3 Replies