Jeremy Marsan
Participant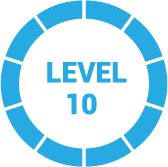 3 years ago
The $25/month package of Salesforce now offered is SalesforceIQ. It gives you some sleek contact management tools that work directly in Gmail. There's also some basic sales tracking, but it's not very robust (no automation, for example). The $25/month edition also lacks any integrations (besides Gmail) and reports.
For $12/month, Insightly gives you a lot more tools, including project management, workflow automation, custom reports, webform integration, social media streams and more. Plus, Insightly just launched a Gmail intergation tool that really rivals that of SalesforceIQ.
Check out our Salesforce alternatives guide to find software that's more afforable for small businesses.
1 Reply