Priyanka Prakash
Spectator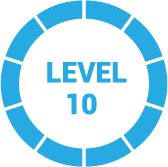 3 years, 1 month ago
Hi Ebron,
If the business you are trying to purchase has already been operating for 3 years, most lenders will not consider it a startup. You will need to submit documents showing the business' past year tax returns, income, and profits. The better the business' cash flow, the better your chances of qualifying for an SBA loan or traditional commercial loan for acquiring a business.
Another very important factor in your business acquisition will be your credit score. The better your credit score, the easier it will be to get a loan for a business acquisition.
Finally, you need to consider how much of a down payment and collateral you can bring to the table. For more information, see our article How to Get a Loan to Buy a Business.
Best regards,
Priyanka
1 Reply