Jeremy Marsan
Participant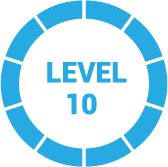 3 years ago
Hi Paul,
Insightly has plans to update their integration to include Outlook 2016, but it doesn't look like we should expect this anytime soon. According to forum posts from staff on Insightly.com, this upgrade isn't even on the agenda for 2016. So you'd likely be waiting another year, minimum.
Zoho, on the other hand, has released their plugin for Outlook 2016. As an employee explains in this thread on Zoho.com, "We have updated the plugin with Outlook 2016 support for both Windows and Mac. This can be downloaded from the plugin download link in Zoho CRM."
You probably know this already, but Insightly does have a built-in email client. You can send messages directly from the CRM. If you only email occasionally, you might consider using the built-in client until the Outlook 2016 integration is released.
Best,
Jeremy
1 Reply