Priyanka Prakash
Spectator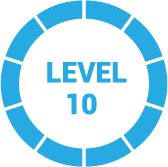 2 years, 9 months ago
Hi Kristina,
Annual percentage rate (APR) measures the cost of a loan, including fees, over 1 year. APR can be hard to understand because it doesn't work like simple interest. For example, say you have a 40,000 6-month loan, the total amount you have to pay back is $46,000, and payment is deducted every weekday from your bank account for 6 months. One might assume that the APR is 15 %. That is wrong – the APR would be in the neighborhood of 50 %!
The reason is that APR takes into account interest, fees, and loan term. With Square, when you take all of those things into account, the effective annual interest rate on the loan is 35 %. You can pay off a Square Capital loan early, but that won't change the amount of money you owe (e.g. you would still have to pay back the $1,118). Knowing that can help you better compare Square Capital with other loan options, such as bank loans and other online lenders.
That being said, a high-APR loan is not always worse than a low-APR loan. If you need money to say, buy inventory, getting a short-term loan from Square and paying it back quickly will likely result in a lower out of pocket cost than a long-term loan bank loan.
I hope that helps. I know it can be confusing. For more info, read this article about how APR works for business loans.
Best regards,
Priyanka
1 Reply