Ian Atkins
Moderator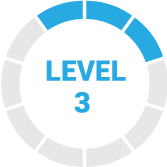 2 years, 7 months ago
Hi Michael,
Sorry to hear about that.
It looks like you're not alone in encountering this problem. Some people have pointed to having a P.O. Box listed as your mailing address on the account. Some have suggested there are restricted industries (like firearm/accessory sales). Others have been told there were unidentified security concerns.
If you're unable to get information for PayPal's customer support team, you may want to look into other readers. Square and Shopify are both good options.
Let us know how things shake out.
Best,
Ian
6 Replies