David Waring
Keymaster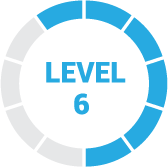 2 years, 6 months ago
Hi Jo Ann,
Thanks for the comment!
The answer to that question is going to vary widely depending on how you go about acquiring customers. IF you want to start for free, I would recommend setting up a profile on upwork.com and other freelance sites that cator to writers/those looking for content (just google "hire a freelance writer" and you will get a list of a bunch.
I would also recommend setting up a website and a business email address which you can do yourself for $3.95 a month using this guide.
I recommend putting some of your writing samples and a bio on your website.
This is a good guide that will help you understand how to launch as a freelancer.
Hope that helps! If there are any other questions let me know.
Best Regards,
Dave
1 Reply